... I was hungry, and you fed me. I was thirsty, and you gave me something to drink.
Matthew 25:35
We were registered as a Non-profit company in August 2018 and are also registered as a non-profit organization in South Africa.
We are dedicated to distributing food to the needy in the Durban area. Although we also distribute blankets, clothing, and diapers. We operate in the greater Durban area as far as Ballito and the Bluff.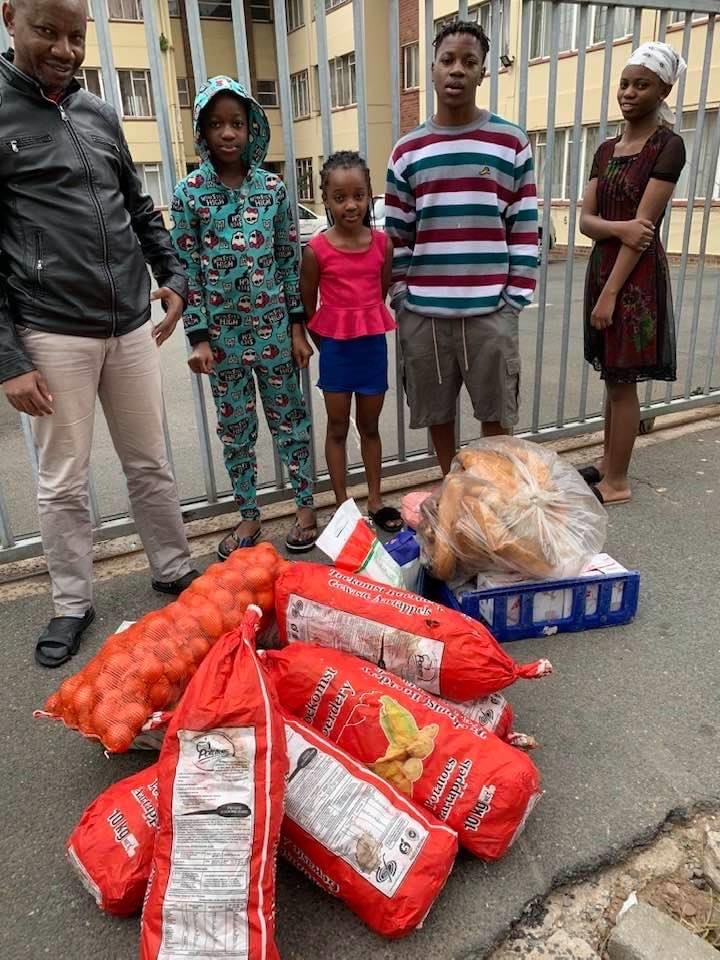 The Pain of Giving
Two things I will probably never forget. One of the feeding schemes we support in a nearby informal settlement, called to say that they had depleted all their food supplies and asked if we could help. We put together rice, tins of food, porridge, maize meal, and bread. On the way Yvonne asked me to start at Food Lovers' Market.
Inside she bought 2 bags of potatoes and one bag of onions. One bag of potatoes was for home and others for the settlement. My heart was wrenched as I watched as this 79-year lady scrapped together her last R 169 to pay for these food items. Her state pension had not come through as the government have delayed payment by about 4 days.
As we left the shop and headed to the settlement there was a hungry man asking for food. I had to ignore him even though the car was full of food, as the food was allocated to the settlement. This broke my heart. Even the gratitude of the people at the settlement does not heal the pain. There is just too much hunger and pain out there. At times it is overwhelming.
Joshua Baker