EVANGELISM SOCIAL NETWORK
www.esnetwork.org
The vision of ES Network is one of international impact, with South Africa being the starting point of ministry growth and influence.
---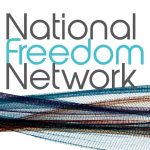 NATIONAL FREEDOM NETWORK
Nationalfreedomnetwork.co.za/
The National Freedom Network (NFN) is a group of people and organisations in different places around South Africa, who work together against human trafficking. We're a large system consisting of many similar parts that are connected together to allow communication between the parts.
We work to connect and interact with others to exchange information, share resources and best practices, and develop professional contacts in the counter-human trafficking field.